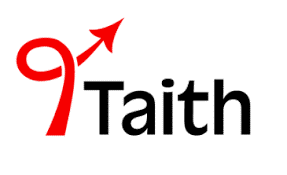 New Welsh Government funding opportunity called Taith Funding – replacing the old Erasmus+ programmes.
Message from Mike Tan – director of Language Academy Wales (Not for profit company by guarantee) about the new Taith Funding programme replacing the Erasmus+ programmes in Wales.
We are delighted to share this exciting news relating to a new funding opportunity in Wales. You may or may not be aware that the Welsh Government Taith funding programme offers opportunity in Wales.
Taith is Welsh for 'journey' – they invite you to come on a journey with them.
How can apply?
Organisations in Wales, such as Welsh organisations in the following sectors:
schools
youth organisations
further education
vocational education and training
adult education
higher education
Their mottos are:
They support people in Wales to study, volunteer, train and work all over the world, with reciprocal opportunities for international learners here in Wales.
Below is a brief explanation of the initiative and the official website.
Homepage
Taith Funding Opportunities
Taith provides opportunities through three distinct 'Pathways'. Each Pathway will have separate calls for funding to support specific activities.
Eligible organisations may apply to more than one Pathway in any one call year.
Pathway 1 – Mobility of participants (Applications open now)!
Projects deliver physical, virtual and blended outward and inward mobility of individuals or groups, providing flexible short and long term opportunities to learn, study, work or volunteer abroad.
Pathway 2 – Partnership and strategic collaboration (Applications not yet open)!
International collaborative projects led by education and training organisations in Wales to develop enhancement-led international learning exchange activities and practices.
Pathway 3 – Capacity building (Applications not yet open)!
Supports the capacity-building for international exchanges, allowing organisations to develop their structures, knowledge base, experience and staffing to develop and grow international education activities and increase learning exchanges.
If you are looking for a partner please contact us on: miketan@languageacademywales.co.uk or lloyd@languageacademywales.co.uk